Regenerative agriculture podcasts and webinars
Tune in to Regenerative Agriculture
Have you been able to keep track of all the regenerative agriculture podcasts that have sprung up in the last few months? There's been so many good ones it has been hard to keep up! So we've collected them all in one place. Covering topics from sustainable farms to Indigenous fire management you are bound to find something that's just right for you.
Webinar Series: Soil Health
The National Landcare Facilitator partnered with Soils for Life to deliver a series of webinars to help drive a national conversation around soil health. The webinar series shares information and ideas from leading figures, scientists and some of our case study farmers who have implemented landscape management changes. See the recordings below:
Podcast: The Regen Narration
The RegenNarration features conversations with high profile and grass-roots leaders everywhere who are enabling the regeneration of life on this planet. They're sharing their stories, and changing the stories – the stories we live by. And the systems we create in their mould. Hosted by Anthony James, award-winning facilitator and educator, widely published writer, Warm Data Lab Host, and Honorary Research Associate at the University of Western Australia.
Podcast: Regenerative Agriculture
Hosted by John Kempf, Founder of Advancing Eco Agriculture, this podcasts helps professional growers improve there regen practices while increasing crop quality, yield and profit. John and his guests describe why most growers have crop challenges, and how to resolve them. You will find straightforward, actionable information about growing that can be implemented right away to increase crop quality, yields, pest resistance, and climate resilience — to regenerate soil health, and most importantly, increase farm profitability.
Podcast: The Regenerative Journey with Charlie Arnott
The Regenerative Journey podcast is a must for anyone who is curious about regenerative agriculture and the wide ranging and significant benefits of its adoption and practice, not just for farming communities but also for anyone who eats food and cares for the planet!
Webinars: RegenWA
RegenWA has an impressive library of webinars they have hosted covering a variety of topics in regenerative agriculture. From the operation of a regen farm, carbon 101 and informative conference material, these webinars are useful and important resource for anyone wanting to learn more about regenerative agriculture.
Podcast: Groundcover
Welcome to Ground Cover. A podcast created for farmers, by farmers. Ground Cover is a uniquely Australian podcast series exploring real life stories of land managers who have undertaken the transition from conventional farming to regenerative agriculture. In this series, we share unique and honest conversations about the challenges and opportunities of regenerative agriculture, so you can make informed decisions about how to best manage your land. Proudly brought to you by The Regenerative Agriculture Alliance and Southern Cross University.
Podcast: Sustainable Farms
Sustainable Farms is a project by the Australian National University (ANU). ANU has researched and collected data from over 300 farmers engaged in sustainable farming from north-east Victoria to south-east Queensland. It is one of the largest, long-term studies of its kind in the world and now translates these findings to help all farmers better manage the balance between agricultural production and long-term sustainability, and be more profitable along the way. Learn more about they work they do through their podcast series, joining host Gordon Taylor as he interviews project staff and external experts for regular insights into the latest research.
Podcast: The Big Shift for Small Farms
A podcast helping to share and grow the knowledge amongst small scale farmers. Previous episodes include:
Podcast: Married to the land
A podcast talking with the everyday rural and remote women, how these women got to where they are today (their life journey). Getting to know the people in your community and what brought them to living on the land. Listening to these stories will hopefully connect anyone living remotely and to know that everyone has a story to share.
Webinar: Farming Together
The Starting Farm Co-operatives Program, known as Farming Together, helps farmers establish collaborative business models and co-ops that address economic and environmental challenges. The Learning Together webinar series will help you learn how collaborative business solutions can help address some of today's key challenges. This will include different solutions, the various forms and structures they can take, pro tips for success and what to avoid.
Webinar: Crops and myzocorrial fungi
Dr Kelvin Montagu summarises the potential role of cover crops in managing mycorrhizal fungi in vegetable production.
The webinar covers:
– Why mycorrhizal fungi
– Do Australian vegetable crops have mycorrhizal fungi – a survey of 50 vegetable crops
– Levels of mycorrhizae in vegetable growing soil
– Trials adding inoculant to cover crops
Webinar: Smelling soils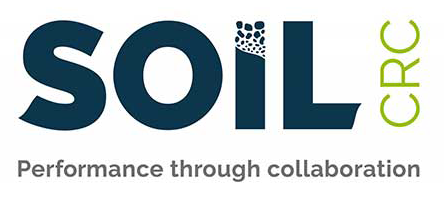 As part of the Soil CRC's research program, a team at the University of Tasmania is working with Soils for Life and other grower groups to develop a simple, affordable and easy to use device which will monitor the activity of soil microbial communities. This device, popularly referred to as an eNose (or electronic nose), can detect many different compounds at the same time. It will measure something similar to an "aroma fingerprint", and provide useful and useable information to farmers to help them monitor their soil. We held a workshop earlier this year to find out what farmer's need, join us on the 25th of August for a webinar and Q&A with Soil CRC Project Leader Dr Shane Powell Dr Robert Hardy from the University of Tasmania to find out more.
Nutrition Farming Podcast
This podcast series is designed for food producers seeking to increase the nutrient density, flavour and medicinal value of their produce. You will discover multiple strategies to increase profitability, productivity and sustainability, in a wonderful win/win scenario. Nutrition Farming will help you reclaim your passion for the most important of all professions.
Podcast: Aboriginal Fire Management
Victor Steffensen is an Indigenous writer, filmmaker, musician and consultant applying traditional knowledge values in a contemporary context, through workshops and artistic projects. He is a descendant of the Tagalaka people through his mother's connections from the Gulf Country of north Queensland . On the Pip Permaculture Magazine podcast, listen to an interview with Victor on how he became the face of indigenous fire management over the 2019/20 bushfire season and his thoughts on burning regimes of the future.
Agtech- Regen Ag Series
AgTech have released a new podcast series on regenerative agriculture. The podcasts mission is to connect the agtech and agriculture communities by digging in to the "so what" of agtech. They profile innovators working at the intersection of agriculture and technology. The podcast explores the implications of increased venture funding for agtech startups, and talk to farmers about what's really adding value (or not) on farm.
The Business of Biodiversity
A podcast about threatened species and what farmers, business and NGOs are doing to protect them. The podcast speaks scientists, conservationists and farmers sharing their experiences and knowledge around threatened species conservation. We'll explore how plants and animals deliver significant ecosystem services on farm and why biodiversity is simply good for business.
Climatic Collective
The Climactic Collective is a podcast network of shows engaged with the climate crisis, and other pressing social issues. The network now numbers more than ten shows, with more in development – and we welcome new members.
Know about any regen ag podcasts or upcoming webinars and would like to share it? Contact us